My friend's prediction's for the UEFA Champions League football match were 50 percent right with Manchester United sent packing by AC Milan (1-0) but Chelsea surprised me with the way they fought, hurtling Barcelona (4-2)back to the ground..What a match! John Terry zindabad!
In another face-off, Lyon demolished Werder Bremen (hold your breath 7-2 a UEFA CL record)...guess the striker...former Arsenal man Sylvain Wiltord.
Duff after scoring a goal.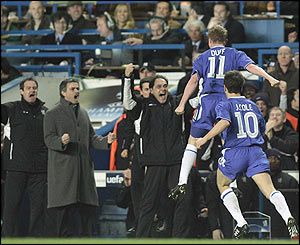 John Terry - Chelsea Captain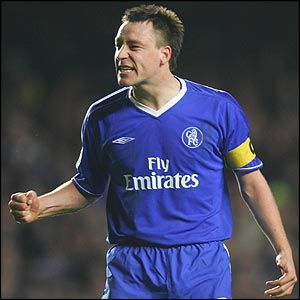 Sir Alex (ManU coach) after the match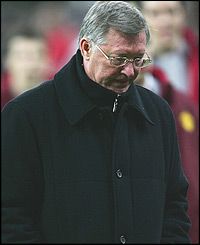 Matches Tonite:


Arsenal v Bayern Munich
B Leverkusen v Liverpool
Juventus v Real Madrid
Monaco v PSV Eindhoven